Perforated Sheet Cutlery Basket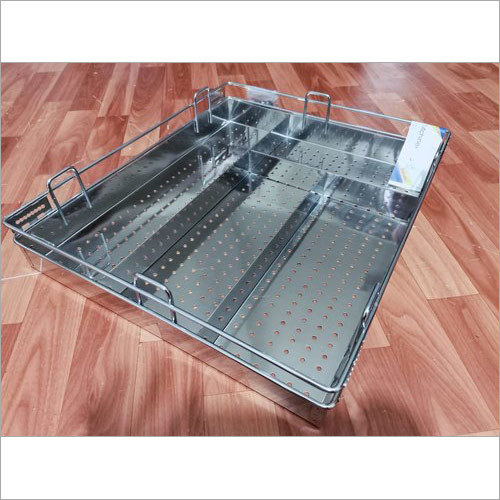 Perforated Sheet Cutlery Basket
Price And Quantity
Product Specifications
Product Description
A Perforated Sheet Cutlery Basket is a kitchen accessory designed to organize and store cutlery such as knives, forks, and spoons. It is typically made of a perforated sheet material, such as stainless steel, that allows air to circulate and water to drain through, keeping the cutlery clean and dry.
The basket may also feature compartments or dividers to help separate different types of cutlery, making it easier to find what you need quickly. Some models may also come with a removable tray that can be easily lifted out of the basket for cleaning.
A Perforated Sheet Cutlery Basket is usually designed to fit inside a kitchen drawer or can be placed on a countertop. Its perforated design allows air to circulate, preventing the buildup of moisture that can lead to rust and corrosion on the cutlery. This makes it an ideal storage solution for cutlery that is used frequently.
Overall, a Perforated Sheet Cutlery Basket is a practical and convenient accessory that can help keep your cutlery organized and easily accessible, while also protecting it from damage caused by moisture or improper storage.
Contact Us
GHATAK PUKUR BAZAR, GHATAK PUKUR, Gobindapur West Bengal India +918045812445
Phone :+918045812445