Stainless Steel Rack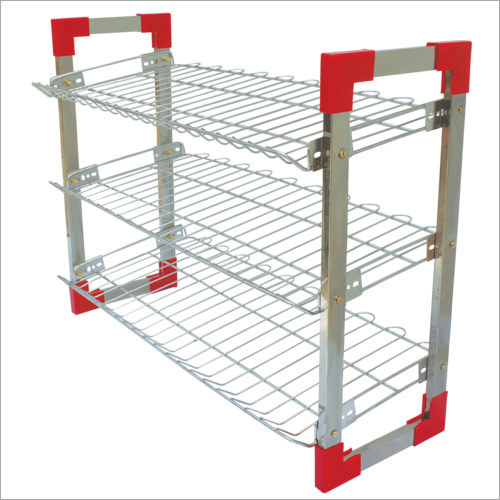 Stainless Steel Rack
Price And Quantity
Product Specifications
Product Description
Stainless Steel Shoe Rack is a typical domestic storage device that may also be classified as furniture. This is available in a variety of forms, styles, and materials for the function of storing and organizing shoes. Because of its tiny footprint, this shoe stand saves room. Our Stainless Steel Shoe Rack may be used in a hallway, attic, bedroom, or living area to keep your shoes, clothing, toys, and books organized. On the bottom layer, the high-bottom design might be useful for storing indoor slippers and other small items.
Stainless Steel Shoe Rack is a piece of furniture that is commonly located near the door mat in the foyer of homes and serves the purpose of keeping shoes tidy. It is frequently positioned near a hat shelf, hatstand, wardrobe rail, or hook rack where outdoor clothing can be hung.
Stainless Steel Shoe Rackassists you in organising household objects, therefore conserving floor space. You may store all of your workplace and household belongings vertically, making greater use of your horizontal office space than previously.
Contact Us
GHATAK PUKUR BAZAR, GHATAK PUKUR, Gobindapur West Bengal India +918045812445
Phone :+918045812445