Stainless Steel Round Carousel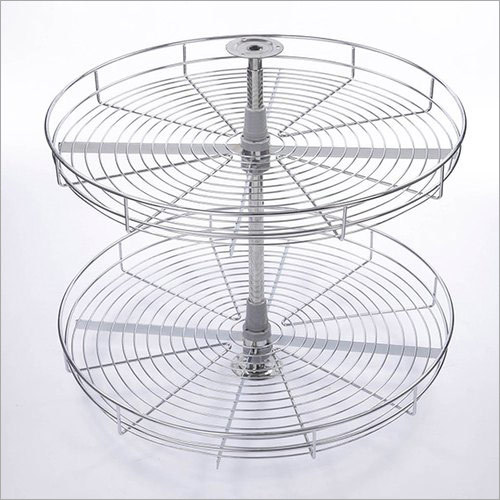 Stainless Steel Round Carousel
Product Description
A Stainless Steel Round Carousel is a kitchen accessory that is designed to help organize and store various items such as spices, condiments, and other small kitchen items. It typically features a circular design with multiple compartments or tiers that can rotate, allowing easy access to the items stored within.
The carousel is usually made of stainless steel, which is durable, easy to clean, and provides a sleek, modern look that can complement any kitchen decor. Some models may also feature a non-slip base to ensure that the carousel stays securely in place while in use.
The round carousel is a convenient way to keep your kitchen items organized and within easy reach. It can be placed on a countertop or inside a kitchen cabinet, and its rotating design makes it easy to access the items stored inside without having to search through a cluttered mess. Overall, a stainless steel round carousel can be a practical and stylish addition to any kitchen.
Contact Us
GHATAK PUKUR BAZAR, GHATAK PUKUR, Gobindapur West Bengal India +918045812445
Phone :+918045812445